In loving memory of Pat Riordan
As you all prepare to come together with families and friends this week to celebrate Thanksgiving, we at California Giant Berry Farms are mourning the loss of one of the company co-founders and partners, Pat Riordan. We are all so thankful to have had him in our lives and for the incredible contributions he made to this company, helping to make it what it is today. He was more than a partner; he was a friend to the entire staff and an essential part of our California Giant Family.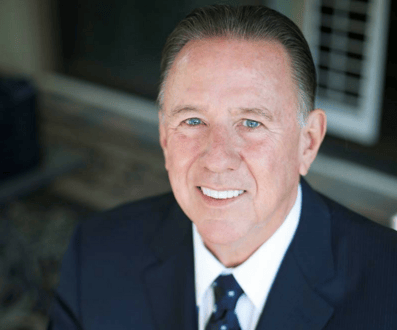 Patrick Michael Riordan died on November 18, 2016 at Los Robles Medical Center, Thousand Oaks, California. Patrick was 67 years old born to parents John Michael ('Jack') and Mary Jane Riordan on November 8, 1949. He lived in Westlake Village, but was raised in the Pajaro valley, attended Watsonville High School and Cabrillo College in Aptos. He also served in the National Guard.
He leaves son Michael John and daughter Alexa Alice of Westlake Village, their mother Janet and his sister Marilee Alaga of Watsonville, CA, along with numerous nieces and nephews. He was preceded in death by his parents John Michael and Mary Jane Riordan.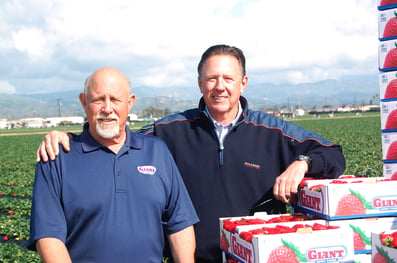 Riordan was the cousin and a co-founder of California Giant, Inc. with Bill Moncovich, and longtime friends Frank Saveria, and retired Red Bryan. He also joined them in Establishing Titan Frozen Fruit, LLC in 2013 as well as many other companies.
Pat Riordan began his career in the produce industry at a young age working in sales for Monc's Consolidated Produce, the Watsonville Berry Co-op and Coastal Berry. He ultimately joined the partnership at what began as New West Fruit in 1983, a small strawberry sales company in Watsonville, CA. Together they built the company, now California Giant Berry Farms, on personal long term relationships in the industry resulting in a very wide circle of friends.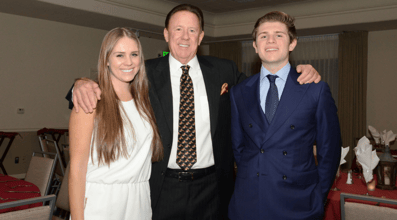 Pat never walked into a room quietly, and made at least one new friend every day. He always succeeded in making people laugh with his stories about his many life adventures, but there was nothing he was more proud of than his two children. Pat loved talking about them and how proud he was of their success and the love they have for each other. He lived life to the fullest and especially loved traveling all over the world with his children. Graveside Services will be held on Monday, November 28, 2016 at 10AM at Pierce Brothers Valley Oaks Memorial Park in Westlake Village, CA.
A Mass will be held in Watsonville, CA at St Patrick's Church on Friday, December 2, 2016 at 10AM followed by a celebration of Life at the Seascape Resort, Aptos, CA. In lieu of flowers, donations can be made to the American Cancer Society or the Gregory James Moresco Scholarship Fund at St. Francis Central Coast High School.
Sincerely,
Bill Moncovich