Crop Updates
Strawberries
Oxnard:
Quality: Good quality. A small number of green tips, but improving. Good shape and sheen with 90-100% color.
Volume: Volume steadily increasing as we approach peak for the next two weeks before the season wraps in late May.
Pack Counts: 16-20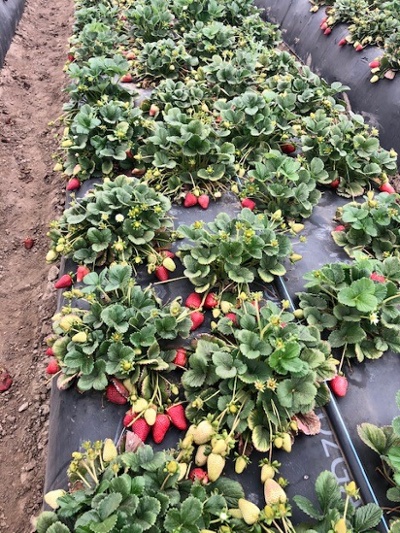 Santa Maria:
Quality: Very good quality strawberries. Some soft skin and bruised fruit reported; uniform size is improving.
Volume: We're seeing strong and steady increases. Volume is climbing into its peak in about 3 weeks, which will provide large promotable volumes for the month of May. The organic crop is estimated to peak in May.
Pack Counts:
Conventional: 10-12; 14-18; 18-20 depending on variety
Organic: Spring Crop: 12-14
Organic: Fall Crop: 22-24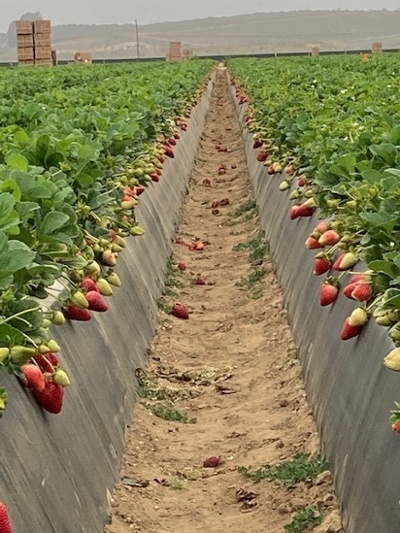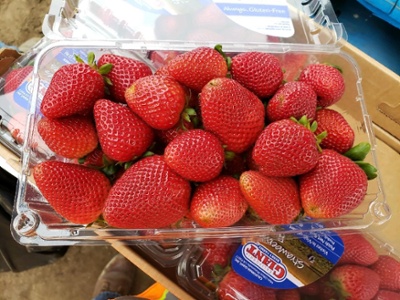 Watsonville/Salinas:
Harvest Status: More ranches began their first harvest last week, and more are expected to start this week and next.
Quality: Quality is good. The dried and burnt calyx currently present looks to be phasing out sooner than originally expected.
Volume: It has been a slow start so far. However, growers expect strong increases in the next few weeks then a very large spike in production by the end of May, which will set the stage for a strong, steady summer supply from the area.
Pack Counts: 12-14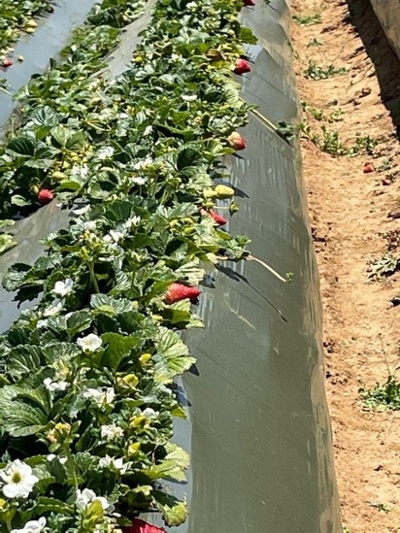 Blueberries
Mexico
Quality: Quality is good with good bloom, flavor, and firmness on both organic and conventional product. Sizing is starting to decrease some with mostly medium size berries.
Volume: Harvested volume exceeded estimates for week 14; however, these same growing regions have been experiencing very warm weather recently. Estimates have been slightly reduced for the rest of the season due to the warm weather.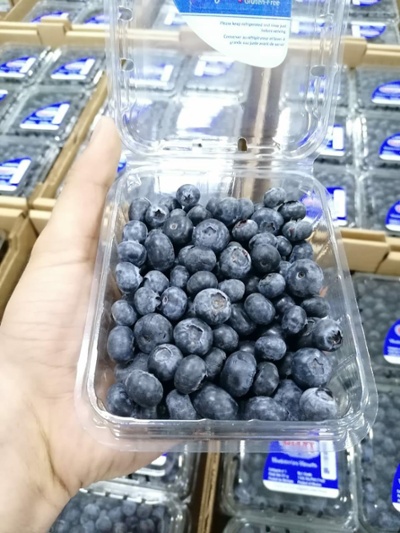 Oxnard
Quality: Quality of this all organic blueberry crop is good with mostly firm berries and good bloom.
Volume: Ranches have reached their production peak and will be starting to gradually slow through the month of May.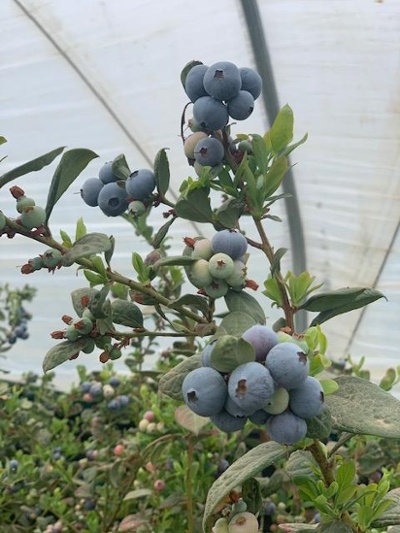 Central Valley, CA
Quality: Very good.
Volume: Production of the organic crop is building and is expected to reach from mid-May through mid-June. The conventional crop opened with its first pick from one ranch last week with a light harvest. The rest of our Central Valley ranches are projecting a start date in week 17-18. Peak production from this area will come in weeks 19-23.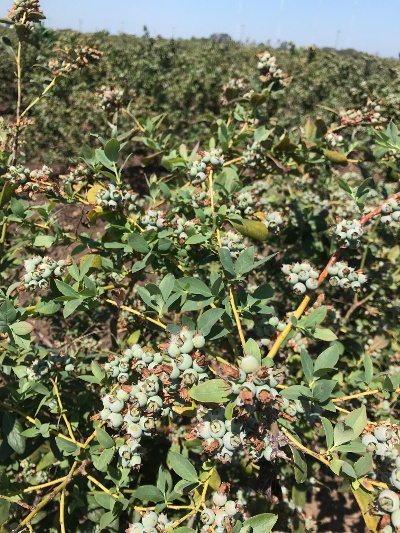 Florida:
A recent rainstorm brought 1.5 inches to our Florida blueberry growing region. Some growers are reporting that the overall Florida crop will be down by about 25% this year due to this storm.
Quality: Quality out of Florida is good with good size, bloom, firmness and flavor.
Volume: We'll see a continued slow start as a result of the recent rain. However, growers expect peak to hit during weeks 15-17.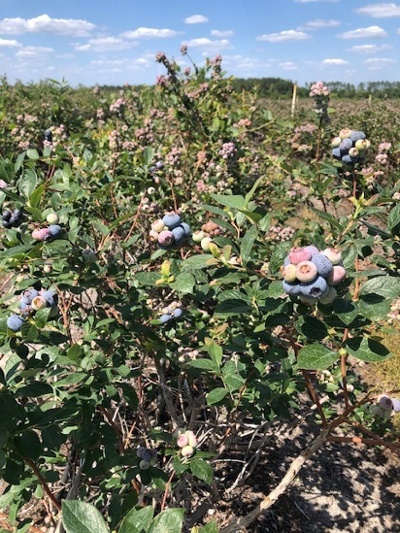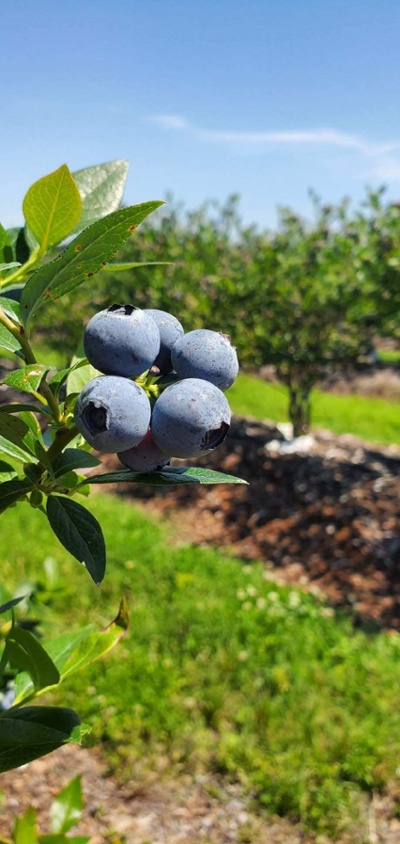 Georgia:
Harvest Status: Georgia growers will begin their first pick harvests this week. Volume will start out light and is expected to increase significantly in week 17. Weeks 18-20 are forecasted as the peak for Georgia highbush.
Raspberries
Mexico:
Quality: Organic raspberry quality is good. Some conventional growers are reporting some challenges with overripe, broken and irregular fruit and are working hard to maintain clean packs.
Volume: Overall volume has reduced slightly; however, will remain steady for the next several weeks.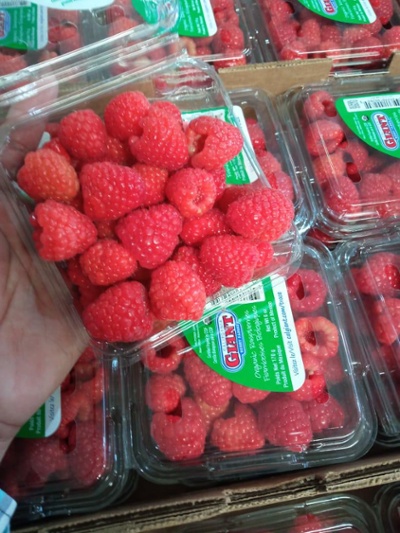 Blackberries
Mexico:
Quality: Good quality
Volume: Steady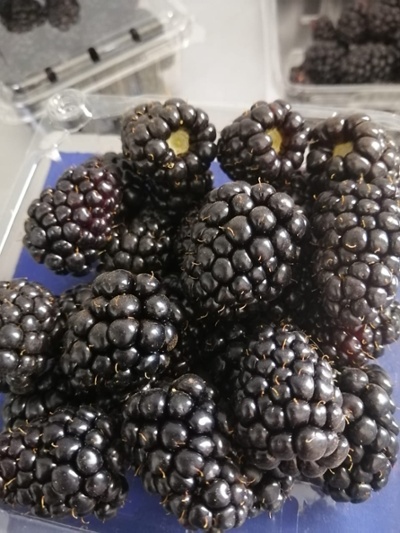 Weather Conditions
For up-to-date weather conditions in all of our growing regions, click on the region below. Wunderground.com is our go-to weather resource for fast and reliable weather updates.
Reaching Consumers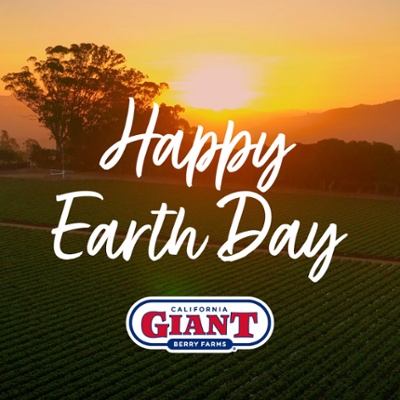 At California Giant Berry Farms, we treat every day like it's Earth Day.
Our TRUE Zero Waste certified headquarters, Sustainably Grown certified strawberry fields and Bee Better Certified blueberry fields are just a few examples of how we strive to protect the land on which we grow our berries so that we will continue to have viable farming and a healthy planet for generations to come.
When you source California Giant berries, you can rest assured that they were grown with the utmost care for families everywhere.
Learn about our growers sustainable farming methods HERE.