Crop Updates
Strawberries
Oxnard:
Quality: Good quality fruit with a nice shape, sheen, and taste. Winds have calmed down, making dust less of an issue compared to earlier in the month.
Volume: Production is increasing and growers expect a strong finish to the season. Volume will be at its peak the last two weeks of April, and have a steady supply into May.
Pack Counts: 14-16 / 18-20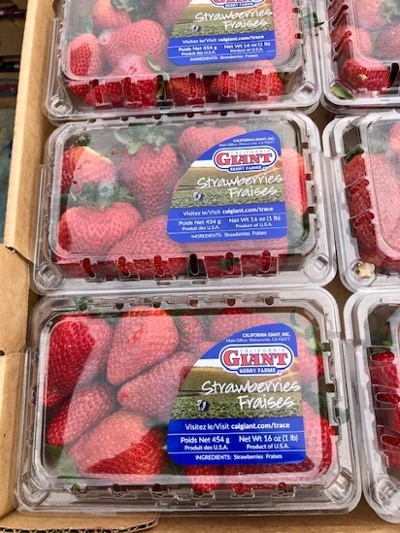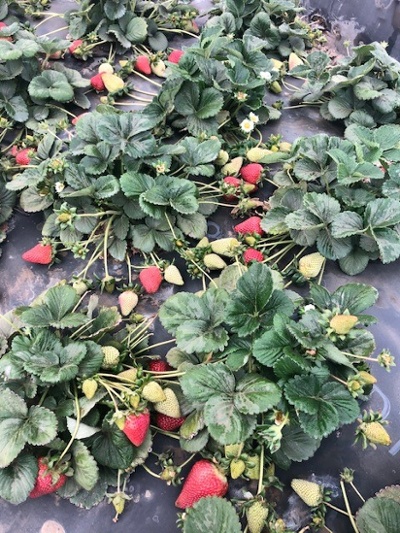 Santa Maria:
Quality: Overall, conventional crop quality is very good with some reports of split, deformed tips. Organic fruit quality is very good with large berries. As a result of their size, some minor berry-to-berry bruising is occurring in the packs.
Volume: Supply of both conventional and organic berries is expected to drastically increase next week going forward and peak through May.
Pack Counts:
Conventional: 14-16 / 16-18 / 18-22 depending on variety
Organic: Fall Crop: 22-24; Spring Crop: 12-14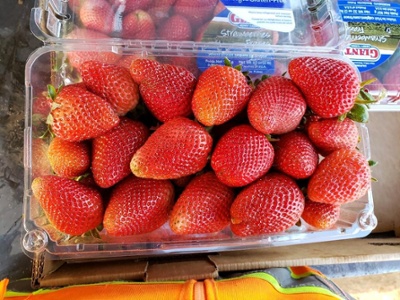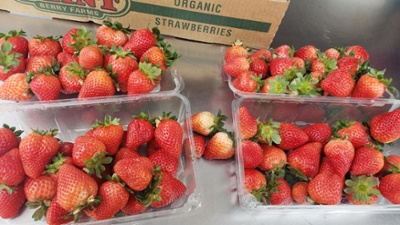 Mexico:
Weather: Hot, dry, intensely sunny days and warms nights are distressing plants, increasing thrip and mites and causing issues with berry quality. Growers are seeing a lack of flowers on plants due to the high temperatures.
Quality: Crews are working hard to maintain quality packs during this time.
Pack Counts: 30-32
Watsonville/Salinas:
Harvest Status: Some growers have started to pick the small amount of red fruit that are in the fields; however, overall production is expected to remain slow through April. A spike in production will happen the first week of May and will continue to drastically increase week over week through June.
Quality: Due to recent weather conditions, dry and brown calyxes are expected for the next 3-4 weeks. Otherwise, the fruit is beautiful with great size, shape and taste.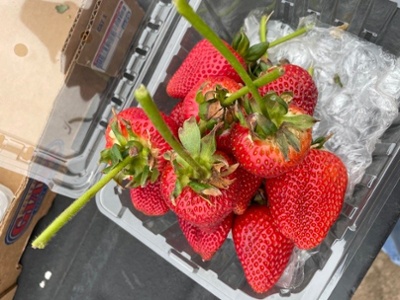 Blueberries
Mexico
Quality: Both conventional and organic blueberry quality is good with good bloom, flavor, and firmness. Size is starting to slightly decrease to mostly medium sized berries.
Volume: Extremely hot weather caused a slight production drop last week; however, we can still expect a steady supply for the next 3-4 weeks.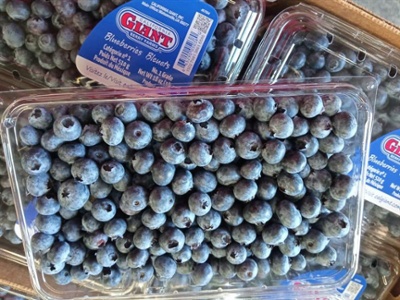 Oxnard
Quality: Good quality organic blueberries are being seen with the only minor defect being some attached stems and blossoms.
Volume: Growers anticipate a steady supply for the next 6 weeks.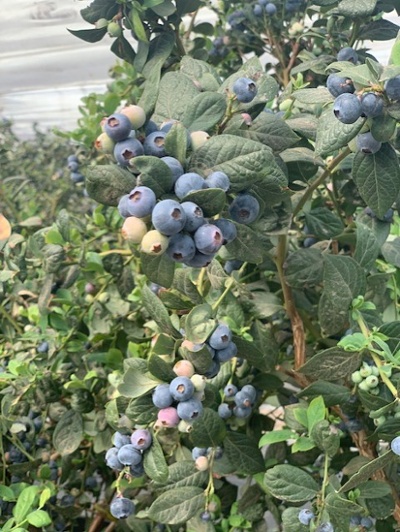 Central Valley, CA
Harvest Status: Some ranches are starting to lightly harvest fields with others looking to start at the end of April. So far, quality looks good with redback being the only minor defect at this point.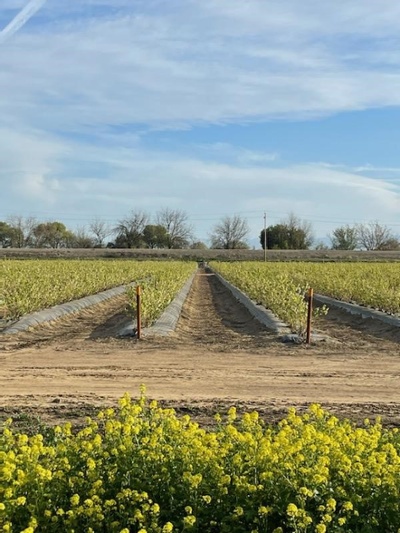 Florida:
Harvest Status:
Quality: Blueberry quality is very good with good size, bloom, firmness, and flavor.
Volume: To date, production has been exceeding estimates. A significant amount of rain hit much of the state over the weekend, and is expected for the week ahead which will delay harvest this week. Growers are reporting minor to to major crop damage. Affects to overall production for the season are still being assessed, however estimates are now reduced for the next 14 days.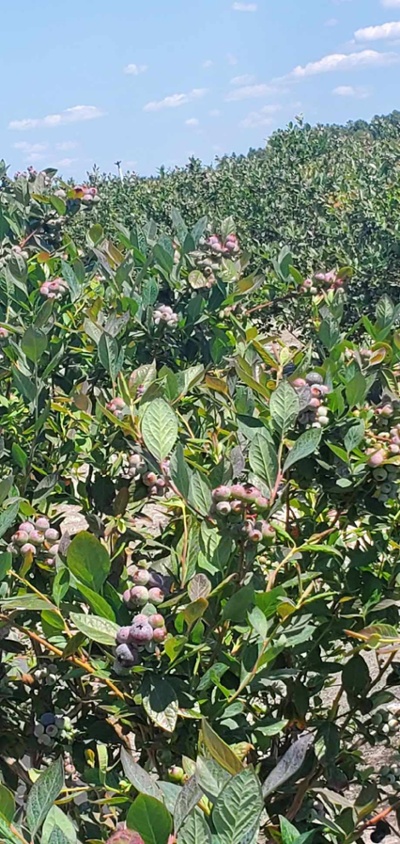 Georgia:
Harvest Status: Growers will begin harvesting a light volume next week and increase each week until peak season begins in early May. Growers are seeing some green fruit drop from weather issues during pollination, which will affect total volume projections for the season – however, growers are very positive about a strong season ahead for Georgia blueberries.
Raspberries
Mexico:
Quality: Overall quality of both conventional and organic is good with occasional smaller fruits, broken cells, and irregular ripening.
Volume: Production will remain steady for the next 4 weeks.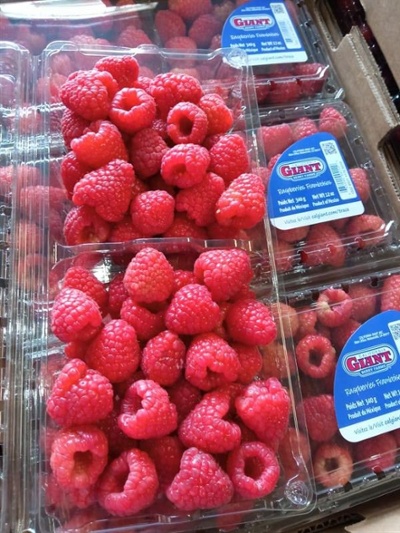 Blackberries
Mexico:
Quality: The quality of the fruit remains good with an occasional red cell.
Volume: Production will remain steady for the next 4 weeks and then increase into May.
Weather Conditions
For up-to-date weather conditions in all of our growing regions, click on the region below. Wunderground.com is our go-to weather resource for fast and reliable weather updates.
Reaching Consumers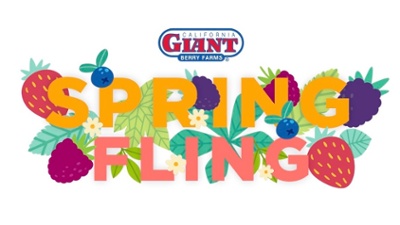 As we all know, Springtime is a great time to enjoy bundles of fresh and flavorful berries together. To make this Berry Spring Fling even better, we're giving shoppers 3 different opportunities to WIN a $50 Gift Card to Sur La Table for them to cook up some more berry treats. Visit our Instagram page to learn more!